Provo Auto Glass
Auto Glass – Windshield Replacement – Rock Chip Repairs & More!
Call Today!
Call (385) 236-0094
Fast Mobile Auto Glass Service In Provo, Utah For Your Damaged/Broken Windshield. We Come To You! (Also serving Orem)

Provo Auto Glass Repair & Replacement – Call (385) 236-0094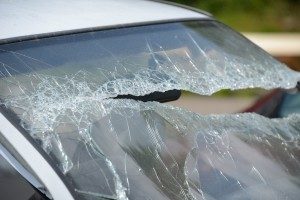 At Provo Auto Glass we have been the leader in auto glass repair, including mobile auto glass repair, in the Provo, Orem Utah area for years. We offer mobile auto glass repair service to your residence or workplace. With a proven track record of success and a safety record that is second to none. Our services include:
Auto Glass Repair

Rock Chip Repair

Mobile Auto Glass Repair

Auto Glass Replacement

Windshield Replacement

Mobile Windshield Replacement
As your Provo auto glass repair specialist, we place the safety of you and your passengers first. We are well-trained auto glass repair professionals who guarantee you will receive a factory-perfect auto glass or windshield installation. Our skilled auto glass repair technicians look forward to meeting your needs. You will benefit from our prompt and courteous service.
In the unfortunate event of an accident, properly installed auto glass has life-saving benefits. Do not drive around with a broken windshield or a bag over your side windows any longer. We'll fix your auto glass for you quickly, even providing mobile auto glass repair and windshield replacement services, so you can get back on the road with your good-looking vehicle. We guarantee your auto glass repair is done according to the highest industry specifications, and we back up all of my work.

WHY OUR PROVO AUTO GLASS SERVICE?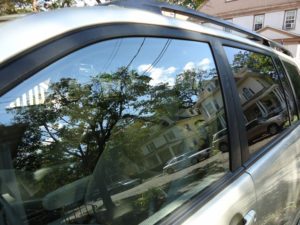 Auto glass repair is a process that uses the latest methods to repair instead of replacing a damaged window. The best outcomes are received if the repair is performed before the damaged space is contaminated from water or adverse weather. Repairing makes sense for many reasons, including:
It Saves Money by Preventing the Need for a Costly Replacement

It Does Not Affect the Integrity of the Original Seal

The Repair Provides a Durable Bond that Stop Future Breaks
Being made of a delicate material, it is not surprising that auto glass endures more damage than any other area of a vehicle. This is why when you need any glass replaced in your vehicle, it is best to consider professional auto glass replacement services. Good visibility is a necessity for every driver. If you have a completed broken window or windshield, auto glass replacement is your best course of action.
With our Provo auto glass company, you have found an affordable, reliable, and professional solution. Furthermore, you have a solution that lasts. Auto windows require more immediate attention that other parts of your vehicle; if you can't see, you can't drive your vehicle. This means you need a skilled expert to perform any auto glass repair or windshield replacement services. We make sure your auto window or windshield is installed or repair correctly the first time, as well as being properly aligned.
Get Fast Service in Provo, Utah! 
If any of your auto windows are cracked or broken, our troubleshooting gets your windows back on track. We provide auto window repair service for any make or model of vehicle. When you need to get your auto windows repaired or replaced, turn to our Provo auto glass repairmen.
We are the principal shop for auto glass replacement in Provo, UT and the surrounding areas. Our main objective is to assist customers with replacing their auto glass at reasonable prices. Our auto glass replacement estimates are the lowest among all of the auto glass companies in Provo, Utah.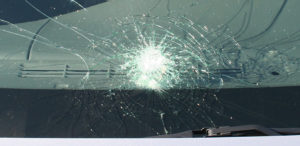 Our auto glass repair technicians are highly trained in auto window replacement. Whether it is at our location or at your home or business, you will find our auto glass repair services to be convenient and effective. We recommend you contact us immediately when the initial chip happens. However, if you wait, and the windshield break or crack is beyond repair, we can schedule your replacement. Our mobile auto glass repair service guarantees in making your replacement as painless as possible.
A broken window is a safety hazard and should be taken care of immediately. We are the best for Provo, UT auto glass repair service, and we provide high-quality workmanship at fair prices. If you do not have time to come to us, we provide mobile service so that your repairs are hassle-free. Regardless of what type of auto glass repair or replacement service you receive, our experience guarantees you get the most bang for your buck.
Skillfully-crafted auto windows have been a luxury since they were invented, Therefore, they should be repaired or replaced with care. If your auto windows are not functioning properly, we have got you covered. We know how to install an auto window correctly, and we have the right tools to fix the problem. After our comprehensive inspection and service, we get your auto glass repair or replacement job done quickly, and your vehicle back on the road to comfort.
Our auto glass repair or windshield replacement services are efficient due to our enhanced level of service, along with the fact that we possess a huge stock of replacement auto glass available. We promise to make your vehicle look brand new again. We strive to make your auto glass or windshield replacement experience second to none. When you need mobile auto glass repair or windshield replacement service in the Provo, UT area, contact Mobile Auto Glass Utah.